Welcome to
Aroostook Home Health Services
Aroostook Home Health Services in Maine has provided valuable services to residents in Aroostook County since 1983. Our mission is to provide easy access to quality, affordable home health services designed to maintain independence and enhance the quality of life.
Contact our team about independent living services in Aroostook County.
The Aroostook Home Health Service Advantage
Aroostook Home Health Service provides home health care services, Long Term care nursing, and respite care, in Aroostook County, Maine. There are many advantages to choosing our service, including:
Fully vaccinated staff
Care customized to your needs
24/7 year-round services, including holidays
Professional, reliable, and experienced staff
Bilingual staff available (French & English)
We handle billing and insurance claims from Medicare, MaineCare, Private Insurance and self-pay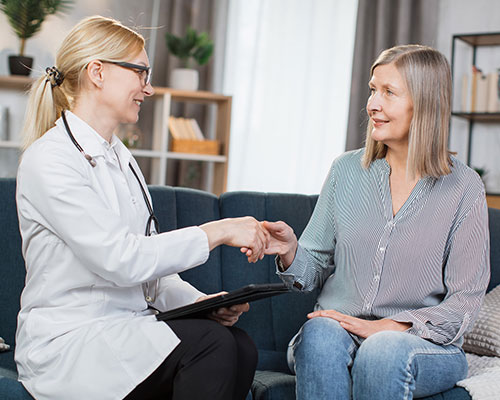 Long Term Care Nursing
Many clients prefer staying at home over going to a nursing facility. Our long term care nursing staff can provide the supportive, hands-on care you or your loved one need while supporting a high quality of life. We offer a wide range of long term RN care services to manage and maintain health and happiness.
Learn More
Children's Services
At Aroostook Home Health Services, our service includes clients of all ages. Our staff is educated and experienced in meeting clients' unique needs when living with physical, medical, and developmental conditions. Our team will assign a behavioral health professional to your home to help enhance your child's wellbeing.
Learn More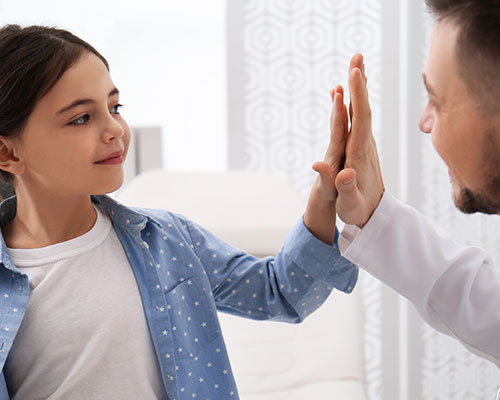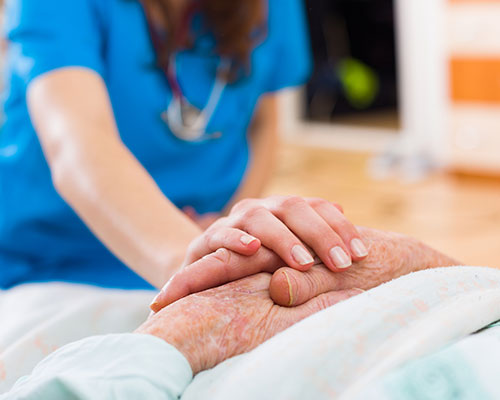 Respite Care
Being a caregiver for your loved one is as rewarding as it is daunting. Respite care services provide relief for family caregivers that need a break. Prevent undue stress and emotional burnout by seeking professional respite care that provides companionship, personal care, and more.
Learn More
Emergency Response Alert
Health care services like Aroostook Home Health Services can include a 24/7 emergency response that connects you or your loved one with necessary and immediate assistance. The Lifeline can include an AutoAlert feature that detects falls and automatically calls for help.
Learn More
HOME HEALTH CARE
Home health care isn't limited to those returning home after being discharged from a nursing home. You or your loved one can benefit greatly from professional home health care services, receiving long term care services.
Call Aroostook Home Health Services Toll-free – 877-688-9977 or Local – 207-492-1149 for more information. Our qualified staff is ready to answer your questions and calm your concerns about home health care services in Aroostook County.
Learn More